The high-performance field has just gotten a boost thanks to a unique and innovative new tool from Pentair. The Schroff 2-slot MicroTCA System with integrated eMCH will make transmitting large data even faster, easier, and more cost-efficient, while saving space in the process.
Ram Development, providers of Pentair products, are pleased to announce a new, innovative, high performance tool from Pentair.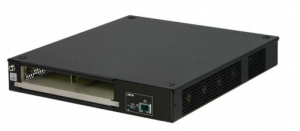 Pentair has developed the Schroff 2-slot MicroTCA system with integrated eMCH. This advanced product was created in order to provide a space-saving and more cost-efficient system for high-performance users, without the need for compromise when it comes to fast transmission rates for large data volumes.
The system components can by linked directly into the already existing infrastructure of your network thanks to the 1GbE switch which is connected to a 1GbE uplink on the eMCH, so there is no need to change any of the current configuration, making it easier than ever to install. And with the integrated MCH, the product can be used immediately, helping you to achieve maximum processing power
without the need for maximum space.
Ram Development and Pentair present this unique stackable, EMC shielded, cost optimized product which will make the high performance field shine.
http://www.ramdevelopment.com/en/files/2016/03/MicroTCA-eMCH-300x131.png
200
458
admin
http://www.ramdevelopment.com/en/files/2016/03/ramlogo.png
admin
2016-03-28 09:38:13
2016-10-31 11:11:15
New innovative high performance tool from Pentair